SOS is excited to add a full-time staff position of volunteer coordinator. Regen Stahl is joining us in this new position. Previously, SOS's food pantry coordinator, Tracey Anderson, also had responsibility for volunteer recruitment and support. The addition of this new position will allow more staff support for volunteers in all of SOS's programs, including the food pantry.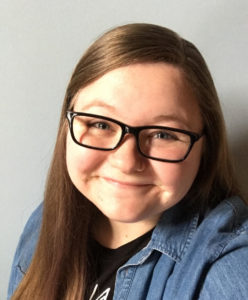 "I am excited to join a well-known and respected organization like SOS. My goal is to make every volunteer feel welcomed, acknowledged, and appreciated, " said Regen.
Regen is from Branch County, MI and previously worked in marketing and writing before transitioning into volunteer coordination with the Boys & Girls Clubs of Greater Kalamazoo.
She is a life-long volunteer and has worked with organizations focused on youth education and development, and support services for young people with learning differences and physical disabilities. Regen is passionate about creating and supporting opportunities that allow individuals and families to thrive, not just survive.
Regen also enjoys coaching youth volleyball, attending live music events, and playing board games with her family.
For any volunteer and donation drive opportunities, or to just say hello & welcome her to the team, email Regen at regens@soscs.org or call(734) 484-9900.