ABOUT US
Mission & Vision
SOS promotes housing stability and family self-sufficiency through collaboration, care and respect.
SOS Community Services is a community-based nonprofit. We are dedicated to preventing and ending family homelessness in Washtenaw County through partnerships with caring individuals, local businesses and organizations, social service agencies and professionals.
We provide integrated services to homeless families, children and youth. And we directly serve 7,000 people annually, including families, individuals, and children, with comprehensive services that move them from homelessness to self-sufficiency and permanent, stable housing.
Our Commitment to Excellence Continues
The organization has changed and developed over the years, but one thing has never wavered: SOS Community Services has continued to meet the current community needs. Today, SOS Community Services is committed to offering assistance to families who are homeless in a caring and non-judgmental atmosphere. We believe that services are enhanced by being inclusive and respectful to all people. We seek to build on the strengths of the families we serve. Each family is responsible for their own personal change, as they work with staff to regain housing stability. We believe that secure housing is essential to empowering families to resolve other challenges in their lives, and that families that start on the path of housing stability can find home.
Building a Community that Cares
For more than 45 years, SOS Community Services has been a caring source of help in Washtenaw County.  SOS was founded by a small group of student leaders and faculty at Eastern Michigan University who saw a need for drug-related crisis intervention and wanted to help. When SOS moved off campus to River Street in Ypsilanti in 1973, it began to serve the community at-large, providing food, shelter, and a safe, warm place for people in need.
As the economic outlook in Washtenaw County changed in the 1980s, SOS Community Services began to take a central role in directing services toward families struggling with housing hardships. Today SOS continues to provide resources to community members, along with housing and supportive services to families.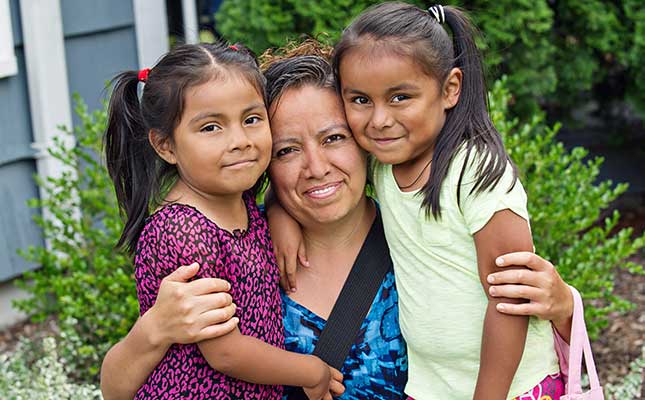 A Catalyst for Change Since 1970
1970 – 1980
1970: SOS ("Students Offering Support") is founded by students and faculty at Eastern Michigan University. Volunteers help their peers through a 24-hour crisis line, walk-in services, referrals, short-term counseling, suicide prevention, and emergency food.
1973: SOS moves to 114 North River St in Ypsilanti. Services are offered to the greater community.
1980s: SOS responds to community needs and develops new programs to help clients gain job skills.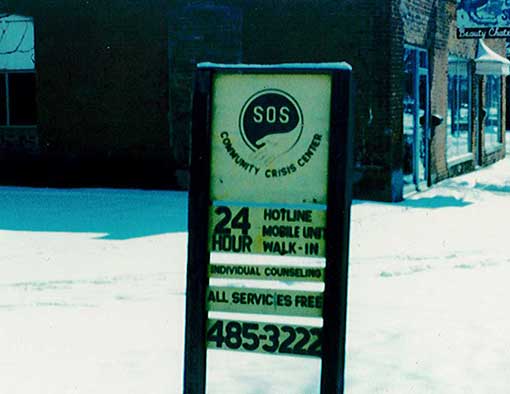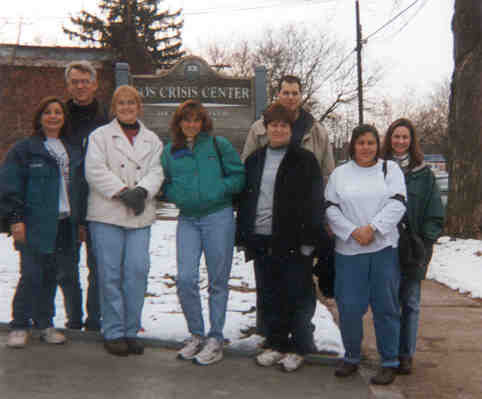 1980 – 2010
1983: SOS starts directing services toward families and individuals in need of help with housing and rent.
1985:SOS creates the "Washtenaw Affordable Housing Initiative" to engage the community in response to homelessness and the need for affordable housing.
1988: SOS opens Prospect Place shelter for homeless families.
1990: The organization begins to offer scatter-site transitional housing for homeless families.
1995: SOS begins to offer programs for homeless children.
2010 – 2016
2010: SOS celebrates its 40th Anniversary by hosting its first annual signature fundraising event, now called Road to Home.

2011: A new partnership begins between SOS and Ypsilanti Housing Commission to help public housing residents access employment, education, and other resources through the ROSS(Resident Opportunity for Self-Sufficiency) program.

2014: SOS adopts the new national model for housing families called Rapid Re-housing. Also, the food program is converted to a Choice Food Pantry so people can select their own food. The amount of fresh produce distributed is scaled up through partnership with Food Gatherers.

2016: SOS begins a new program in collaboration with Ann Arbor Housing Commission to prevent evictions for Section 8/Housing Choice Voucher families in Washtenaw County.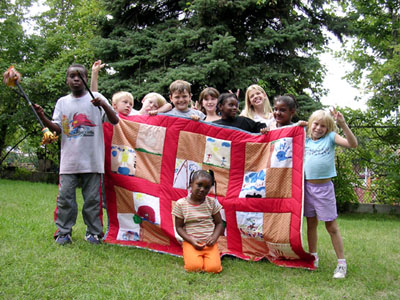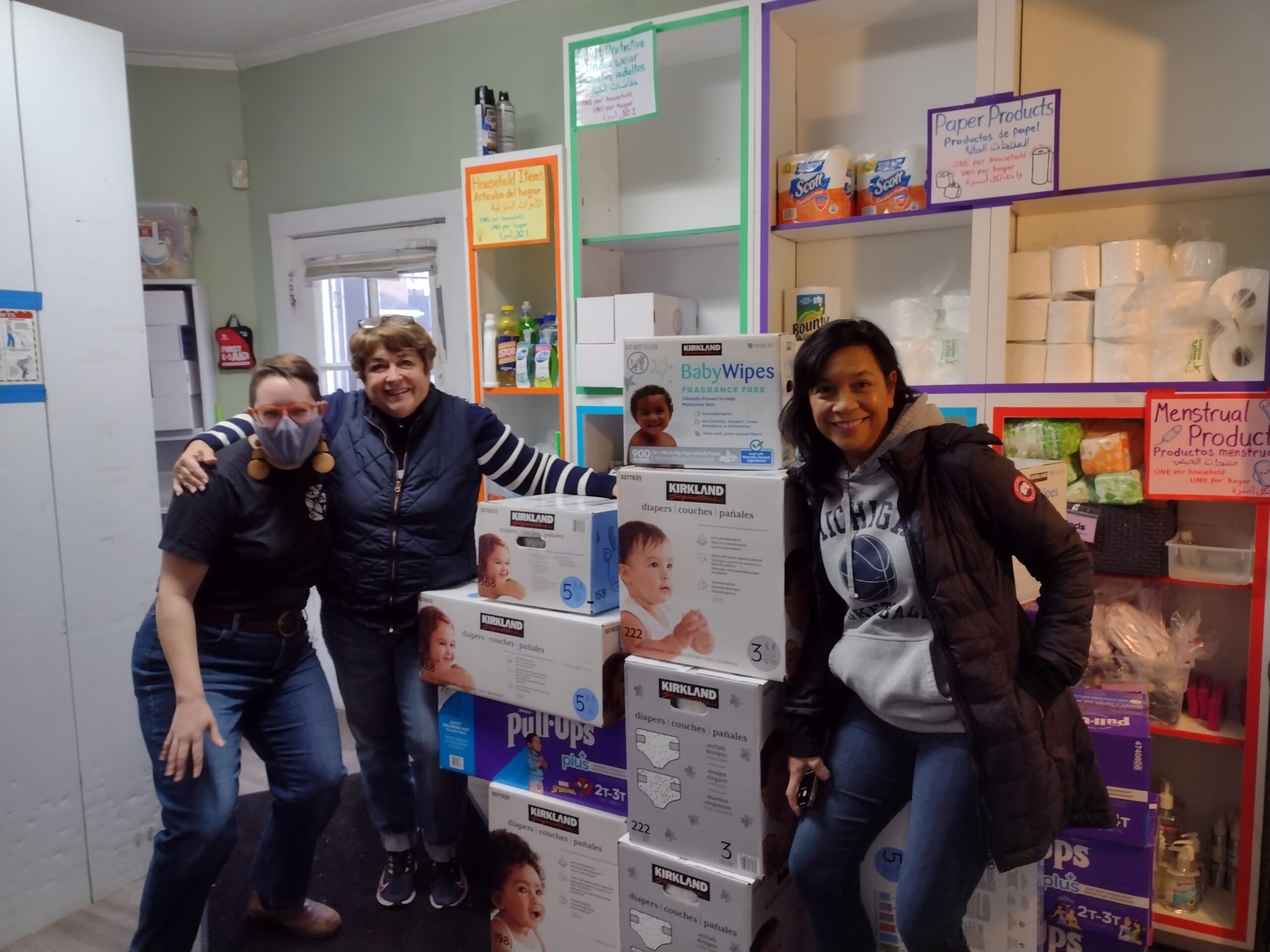 2016-present
2019: SOS Parents as Teachers (PAT) earns a Blue Ribbon from the Parents as Teachers National Center, making it one of the top-performing home visiting affiliates within the PAT international network.
2020: SOS celebrates 50 years of service to the community
2020: SOS continues food distribution and other emergency services during the COVID19 pandemic by adopting masking, social distancing, and other policies to prevent the spread of the virus.
2021: SOS partners with the Michigan State Housing Development Authority to distribute more than $15 million in COVID Emergency Rental Assistance funds from the federal government to prevent evictions for people who fell behind on rent and utilities due to pandemic financial hardship.
2021: SOS establishes a diaper pantry to better meet the need for diapers for families in SOS programs.