FOR IMMEDIATE RELEASE
December 9, 2020
More People Face Hunger During the Third Wave of Coronavirus
People who work in hourly jobs have been hit the hardest by the economic downturn since the pandemic started. Food requests at SOS are up 30%. A new spike in food requests is expected in the weeks ahead as efforts to stop the third wave of coronavirus continue.
SOS's Executive Director, Rhonda Weathers, said: "We will likely see that SOS families are more deeply impacted by the Pause to Save Lives order, as all high school students will be learning from home and several services they rely on are shuttered once again."
In fact, more people requested food at SOS during the week of Thanksgiving than expected. SOS's pantry coordinator, Tracey Anderson, said: "We normally pre-pack 200 bags. But this week, 211 people came to get food. We need to start packing more bags in advance. With the winter coming, I am really concerned about how we are going to keep up."
The food pantry at SOS Community Services will remain open this winter to help people who need groceries. If you would like to make a donation to help families facing job loss, homelessness, and hunger during the pandemic, please visit www.soscs.org.
In order to prevent the spread of coronavirus, pantry visitors will not enter the building, but will pick up bags of groceries outside. Visitors should wear masks and maintain at least 6 feet distance between other visitors.
Now that the weather is getting colder, pantry visitors also are encouraged to schedule a time to pick up their groceries and decrease outdoor wait times. Pantry appointments can be scheduled on Tuesdays 9 AM- Noon at soscs.org/food-pantry. If people need help making pantry appointments online on Tuesday mornings, they can call 734-484-9945.
People who do not have an appointment may still pick up food but they will receive pre-bagged groceries. People can pick up groceries at SOS's food pantry on Tuesdays 1:00 pm- 6:30 pm and Wednesdays 9:00 am – 1:00 pm. SOS's food pantry is located at 114 North River Street in Ypsilanti near Depot Town.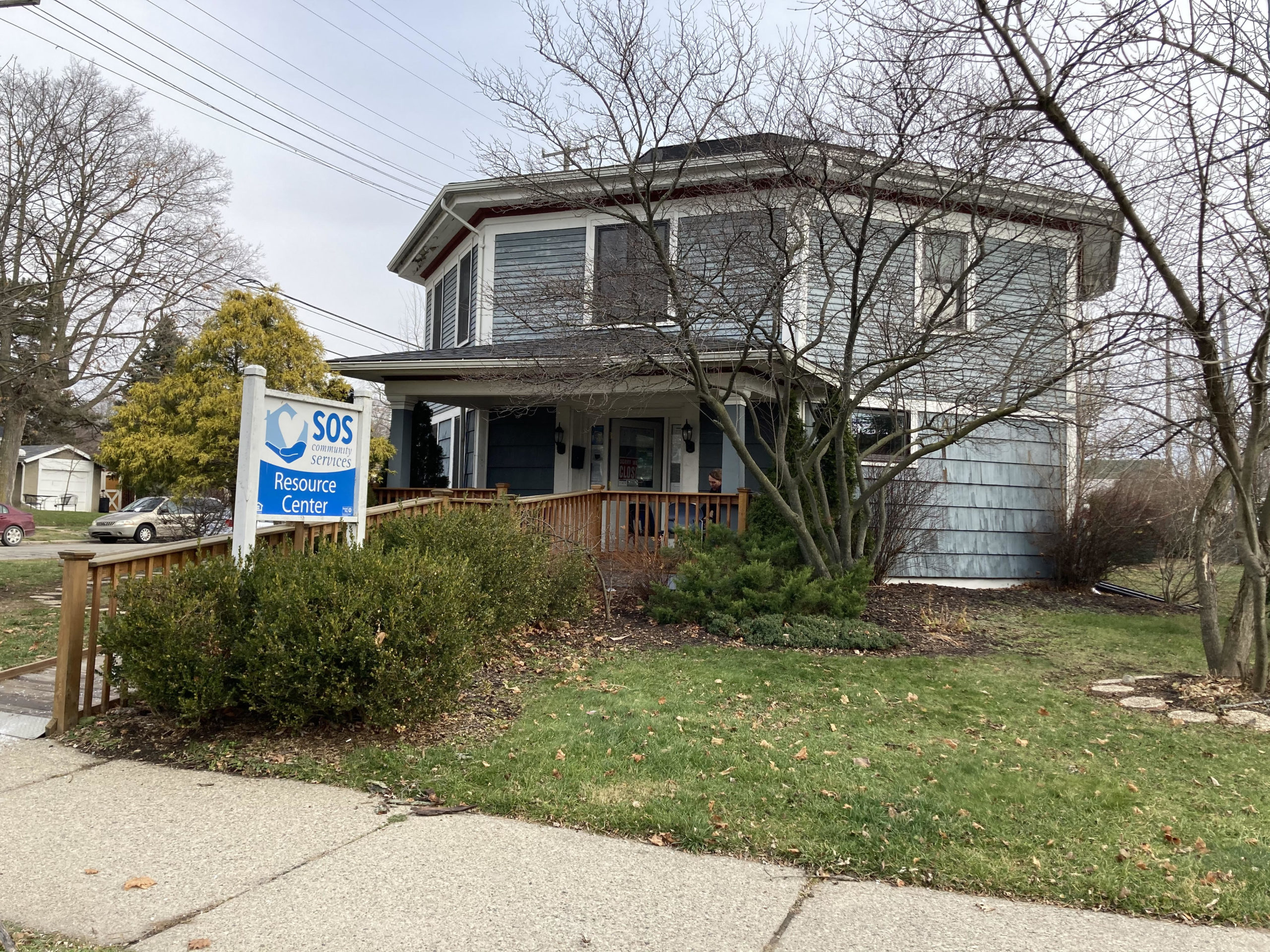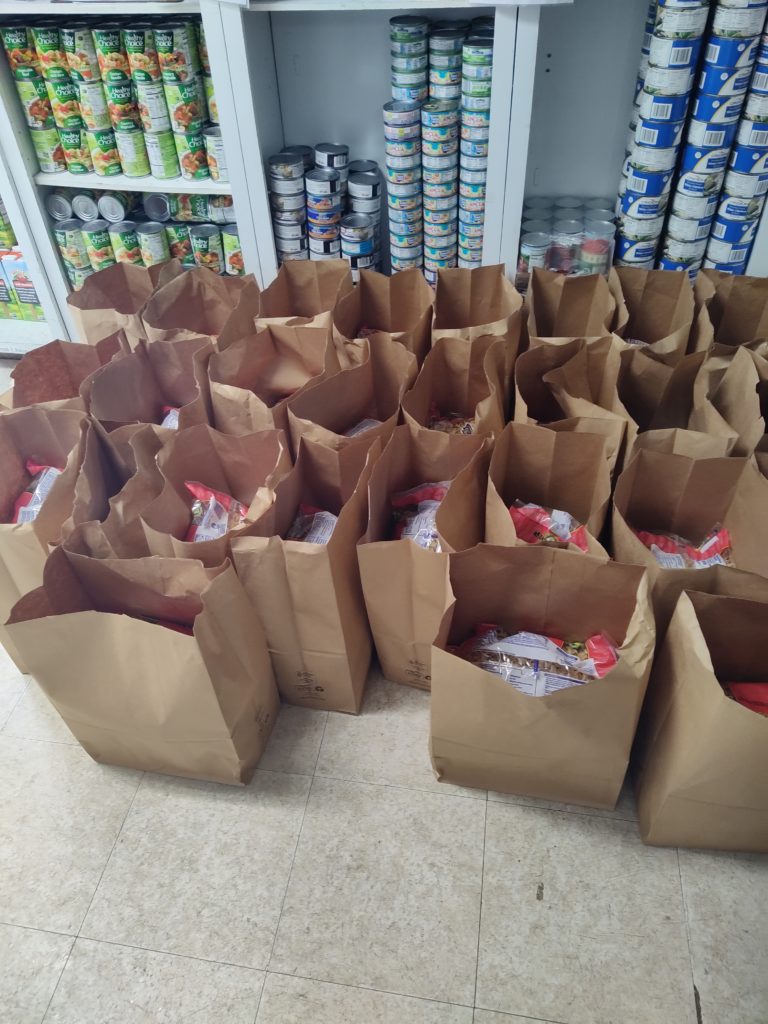 SOS Community Services promotes housing stability and family self-sufficiency through collaboration, care and respect. Our services include shelter and rapid re-housing, job development, eviction prevention, and Parents as Teachers. In addition, SOS offers a Resource Center that provides a weekly food pantry and walk-in services including utility and transportation assistance. For more information about SOS Community Services, including opportunities to volunteer and donate, please visit www.soscs.org.
_____________________________________________
Media Contact
Barbara Cecil
Development Director
barbarac@soscs.org
313-330-5743