April 7, 2020
SOS Expands Services to Help Families with Basic Needs during the Pandemic
As many people experience job loss and interruptions in income due to the pandemic, SOS has made adjustments to service provision to help more people.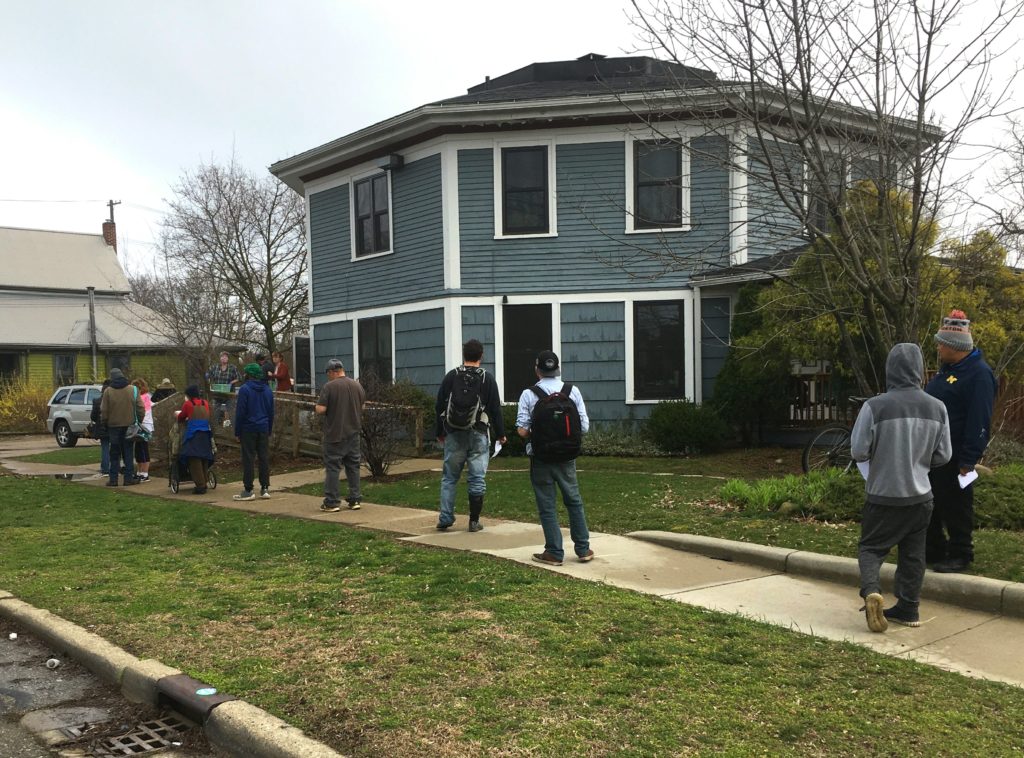 SOS's food pantry will provide pre-bagged groceries at the door on Tuesdays between 1 PM & 6:30 PM and Wednesdays between 9 AM and 1 PM. People who need groceries should visit SOS's pantry at 114 North River Street in Ypsilanti during those hours. Appointments are not needed. Everyone who needs food is eligible. People are asked to maintain at least six feet of distance from others when collecting their groceries.
As businesses and public buildings have closed, SOS has placed portable toilets at both its River Street building and Huron Street building (101 South Huron Street in Ypsilanti). The closure of public restrooms has meant that people who are homeless and living outside do not have a place to go to the bathroom. SOS's portable toilets meet this need and offer sinks and soap to help everyone participate in the handwashing that is essential to slowing the spread of coronavirus.
SOS continues to assist families who are homeless to obtain housing. SOS has moved three families into housing since the pandemic started. Case workers in SOS's housing and children's programs continue to meet with families through video conferences and drop off supplies to their porches such as groceries, diapers, and cleaning supplies. SOS staff is working diligently to ensure families have the help they need to weather the pandemic and economic downturn.
"Most of the people we work with at SOS are hourly workers. Many have lost their jobs and income because of the virus.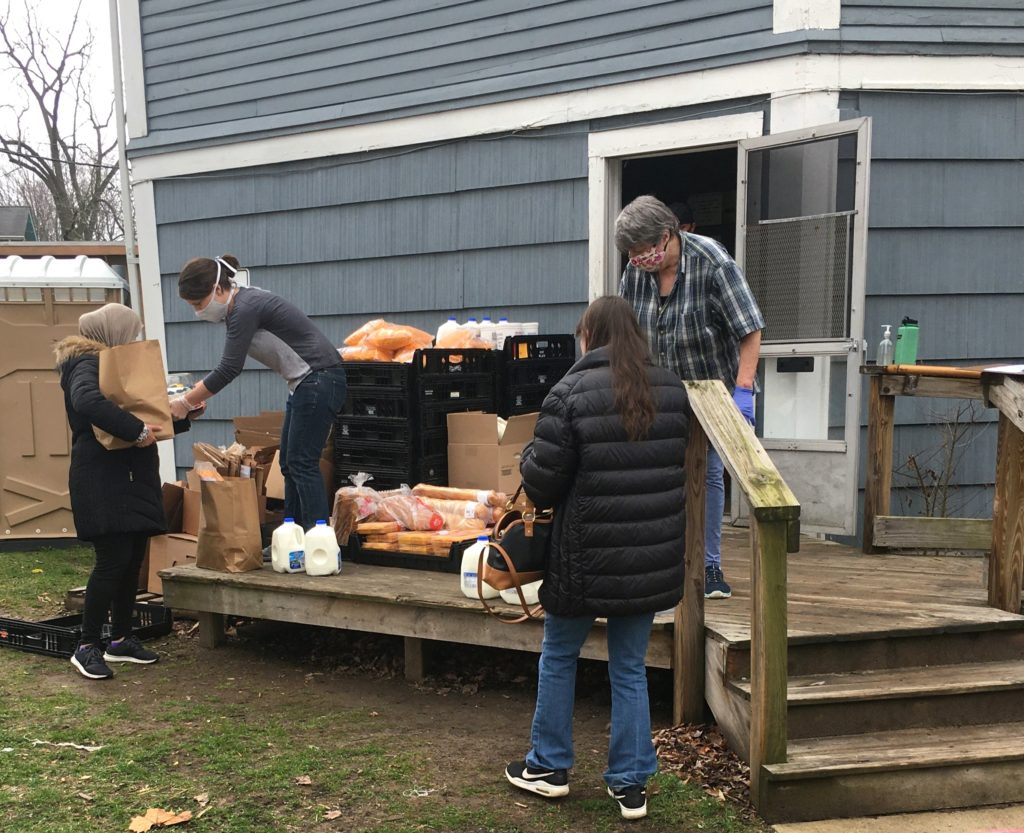 We also have noticed many people requesting help for the first time. Our food program has seen a 31% increase in requests for groceries since the pandemic started," said Rhonda Weathers, SOS's Executive Director. "We hope everyone who needs help from SOS knows that we are here for them. We will continue to help them with food, housing, and other basic needs in the weeks and months ahead."
If you would like to make a donation to help families facing job loss, homelessness, and hunger during the pandemic, please visit www.soscs.org.
SOS Community Services promotes housing stability and family self-sufficiency through collaboration, care and respect. Our services include shelter and rapid re-housing, job development, eviction prevention, and Parents as Teachers. In addition, SOS offers a Resource Center that provides a weekly food pantry and walk-in services including utility and transportation assistance. For more information about SOS Community Services, including opportunities to volunteer and donate, please visit www.soscs.org.
________________________________________________
Media Contact
Barbara Cecil
Development Director
barbarac@soscs.org
313-330-5743