WAYS TO GIVE
ROAD TO HOME FUNDRAISER

Save the Date for SOS's Annual Fall Fundraiser
Wednesday, October 14, 2020
Sesi Lincoln
3990 Jackson Rd.
If you have any questions or are interested in sponsoring this event or donating an auction item, please contact Barbara Cecil, Development Director, at barbarac@soscs.org or (734) 961-1206.
---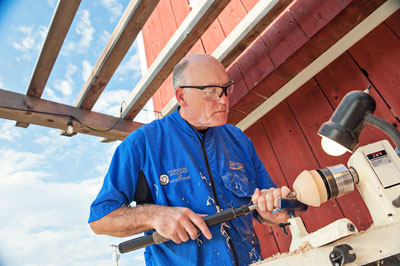 For 50 years SOS has provided families with vital resources to help them secure and maintain housing. In support of this mission, SOS will host the 11th Annual Road to Home Fundraiser on Wednesday, October 14, 2020.
Attendees will enjoy hearty appetizers, a live auction, and silent auction of unique bowls. Well-known potters and artists contribute unique bowls for the silent auction, varying in size and materials they are created with. Last year's event featured 45 silent auction items, and 10 live auction packages.
---
A Special Thanks to Our 2019 Sponsors! 
Super Bowl- $10,000

David Sarns & Agnes Moy-Sarns
Sesi Lincoln
Ambassador Ronald Weiser & Eileen Weiser
Power Bowl- $5,000
Bank of Ann Arbor
Martin Family Foundation
Debbie & Mike Tirico

Toyota Motor North America R&D
Family Bowl – $1,000
American Roads, LLC
Ann Arbor State Bank
Arthur J. Gallagher & Co.
Bodman PLC
The Bouma Group
Detroit Windsor Tunnel, LLC
Domino's
Enspire Dental
Evangelista & Associates
Jan Garfinkle & Michael O'Donnell
Drs. Rachel & Gary Glick
J. Keller Properties
Gail & Paul Steih
St. Joseph Mercy Health System
Volkert, Inc.
Zingerman's Community of Businesses
Valet Sponsor
NuStep
Healthy Bowl- $2,500
Charles Reinhart Company Realtors
Anita Clos & Dennis Crowley
Main Street Ventures

Mary & Bill Kinley
Michigan Medicine/ Von Voigtlander Women's Hospital
Emily Moore-Marshall & Tim Marshall
Old National Bank
Dick & Norma Sarns
Children's Bowl-$500
Abbott Nicholson PC
John & Kathryn Charpie
Dexter Builders
Dykema Gossett
Phoenix Contractors, Inc.
Retirement Income Solutions
Karen & David Ufer
Underground Printing
University of Michigan Credit Union
Beer Sponsor
Cultivate Coffee & Tap House
Wine Sponsor
Arbor Beverage Company
Join our email newsletter to stay connected with SOS.