WAYS TO GIVE
ROAD TO HOME FUNDRAISER

Join us at our Annual Fall Fundraiser
Save the Date: Thursday, October 5, 2017
For 47 years SOS has provided families with vital resources to help them secure stable housing. In support of this mission, every year supporters gather on a fall evening to raise funds and awareness at the Road to Home Fundraiser. Attendees spend an evening enjoying food, music and a silent auction of unique bowls and experiences.
We receive handmade bowls for the auction from well-known potters and artists. The bowls available at the auction will vary in size and materials they are created with. Last year's event featured 65 auction items.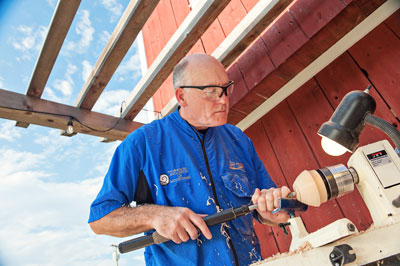 Our featured artist was Jeff Salter, who has been creating beautiful hand turned artistic wooden pieces in his studio in Ann Arbor, MI since 1993. A wood worker since childhood, Jeff now turns for galleries and private collections in the Midwest.
This year's Road to Home Fundraiser will be on Thursday, October 5, 2017 at Zingerman's Greyline (100 N Ashley St, Ann Arbor).
If you are interested in donating a auction item or becoming a sponsor please contact Chelsea Brown, Development Director, at chelseab@soscs.org or (734) 961-1206.
Join our email newsletter to stay connected with SOS.